Katz & Struben – Six-guns and Sorcerers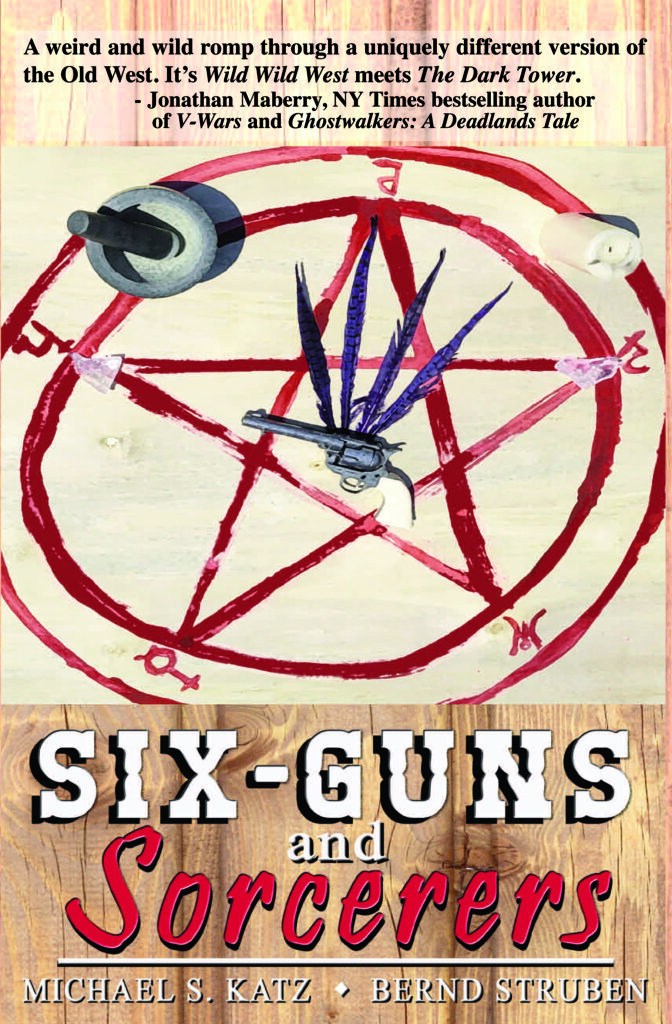 This isn't the Wild West you learned about in history class.
In a world knocked off kilter by the mad carnage of the American Civil War, the barriers between accepted reality and the supernatural realms begin to waver.
By 1876 the American West is fast approaching a tipping point. Now five unlikely heroes must band together to fight an evil more powerful than any that has walked the Earth before:
Pierson Thorn, the card playing magician whose powers eat away at his own life force every time he uses them.
Jackson Hayworth, the Australian stockman possessed by a shadow demon that feeds on terror.
Hannah McKenna, the supernatural hunting journalist who knows all too well what it's like to be possessed.
Leviticus Hartley, the small-town preacher willing to risk everything to bring these preternatural occurrences into the
public eye.
And Clay Barlow, the U.S. Marshal dedicated to wiping out the supernatural and ensuring the populace remains
ignorant at any cost.
Nail-biting horror and page-turning adventure collide in a novel brought to you by Western and horror writer Michael S. Katz, author of Shalom on the Range and The Forlorn Hope, and science fiction and fantasy author Bernd Struben, creator of Rabbit Wars, 40 Years, and more.