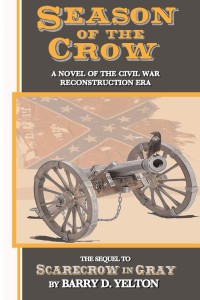 On sale now – the sequel to Scarecrow in Gray, by Barry D. Yelton
The Civil War is over, but the battle rages on.  Embittered former Confederates bring down a reign of terror upon blacks and whites alike in North Carolina's hill country. They soon collide with other ex-Confederates who want only to put the fighting behind them and live in peace. Once they were comrades in arms. Now these war weary men find themselves in a deadly conflict with each other.
CLICK THE COVER FOR DETAILS.